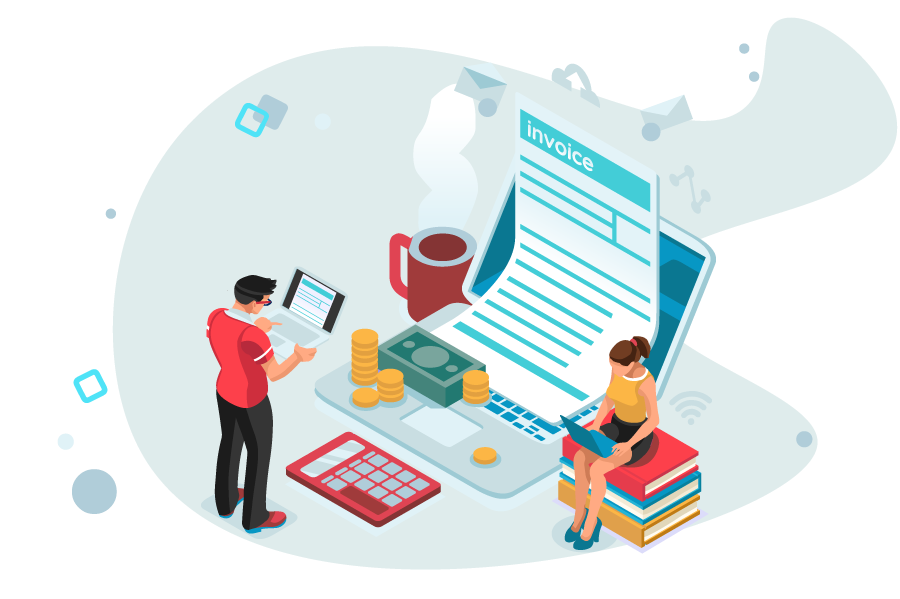 Get your billing in order
We know you're not an accountant. That's why billing in therapyzen is made for everyone. Create, pay and print invoices manually or let therapyzen do it automatically.
A clean & organized client ledger that simply makes sense
The client ledger in therapyzen provides you with all the details you need at a glance. In just a few seconds you'll know about services performed, funds received, account credits, write-offs, and your client' s current account balance.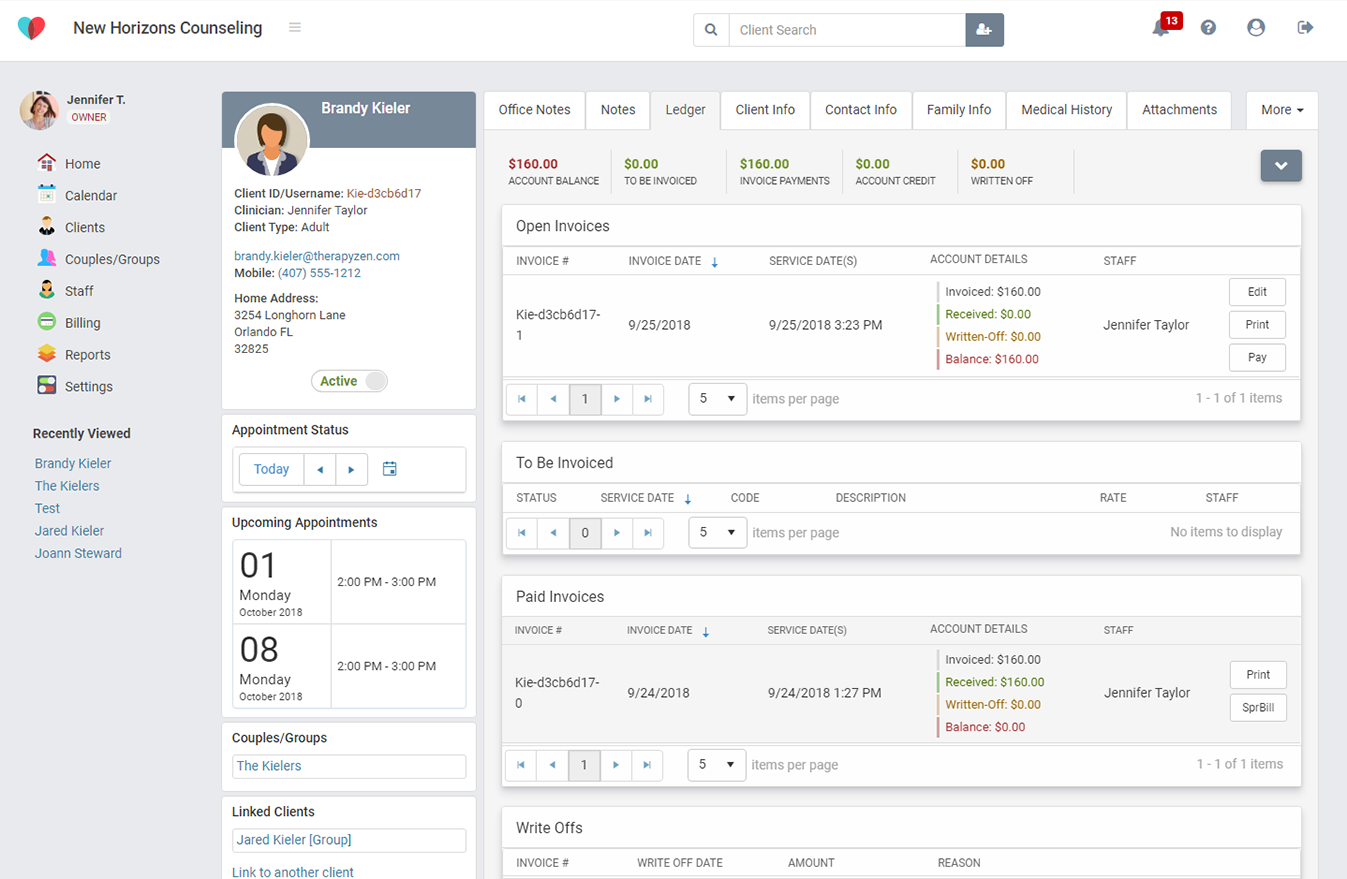 All the things you can do with therapyzen billing
Print, download as pdf, or email invoices with ease

Create insurance reimbursement statements (Superbills)

Generate CMS 1500 forms and bill insurance

Set sliding scale rates

Set service rates per staff member

Modify CPT codes, descriptions and rates

Automate invoicing and payment processing

Track scholarship and grant funds

Easily invoice couples and groups

Apply credits and perform write-offs

Let clients pay online using the free portal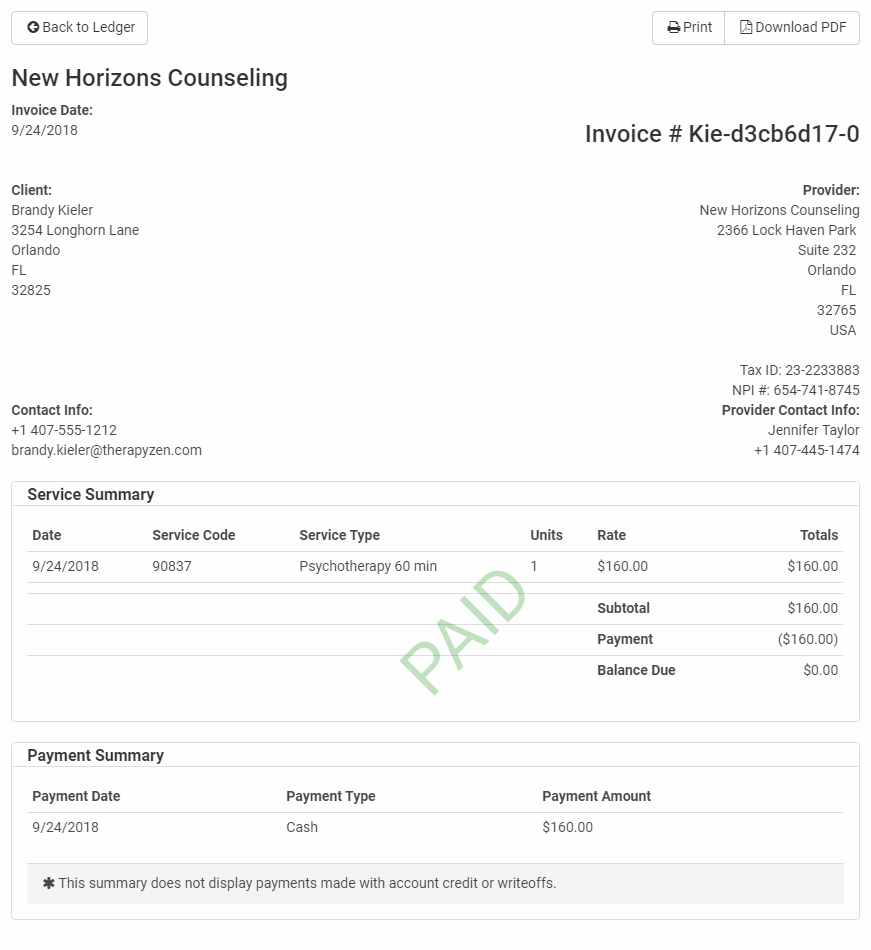 Bill clients and process payments with confidence
We designed our billing tools with counselors in mind, not accountants. Like everything else, we strive to make invoicing and billing as easy as humanly possible. Whether you like to do things manually or let a little automation do the work for you, therapyzen has you covered.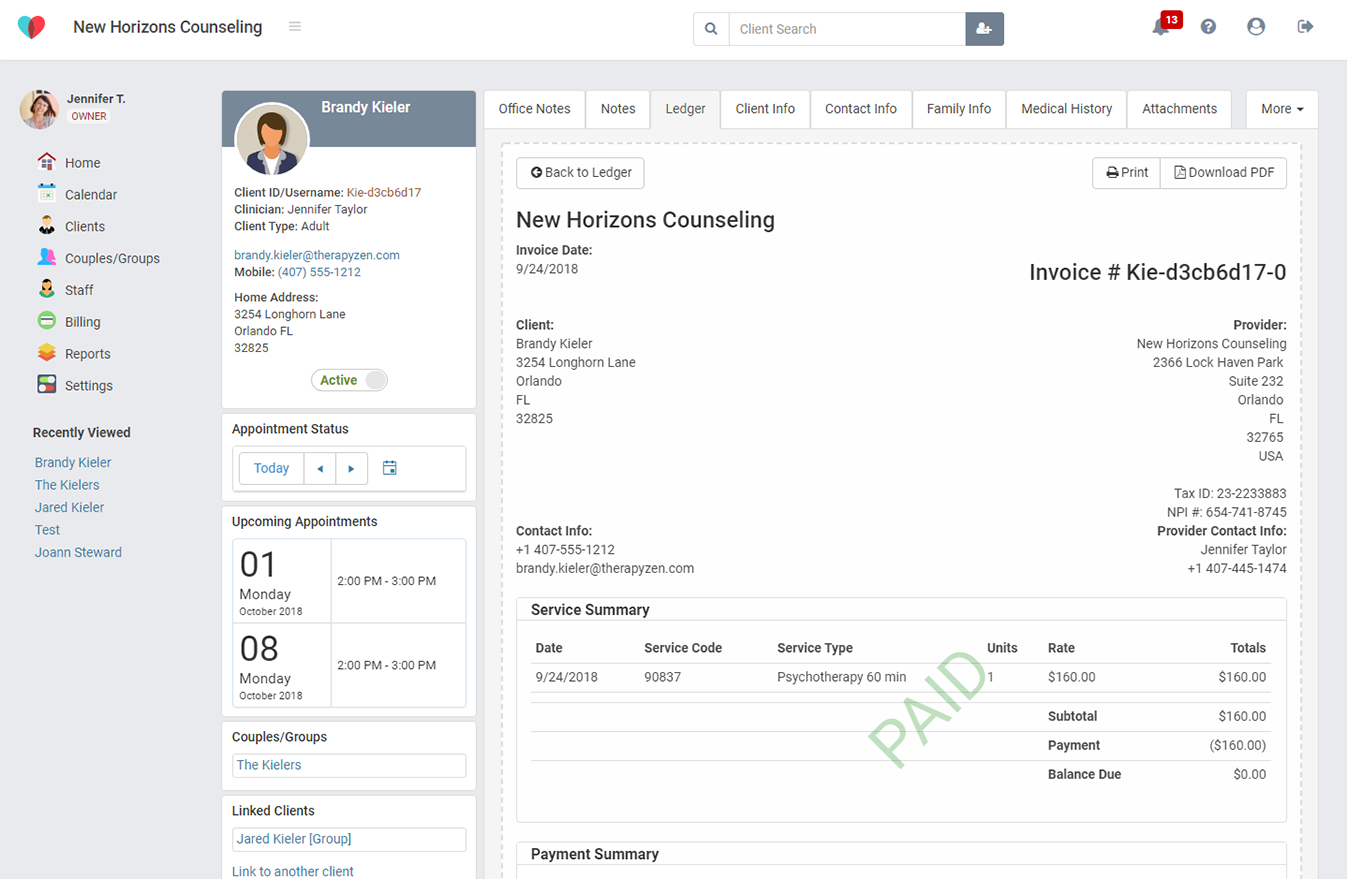 Still have questions?
Give us a call to find out more at (833) 936-4968.
Schedule a demo with one of our fantastic trainers.
Send us an email and we'll respond as fast as humanly possible.
Sign up for a free 14-day trial. It takes less than 2 minutes and no credit card required.