Client Billing in TherapyZen
We made simple billing a top priority, and we delivered!
A clean & organized client ledger that simply makes sense.
TherapyZen's client ledger provides you with all the details you need at a glance. In just a few seconds you'll know about services performed, funds received, account credits, write-offs, and your client' s current account balance.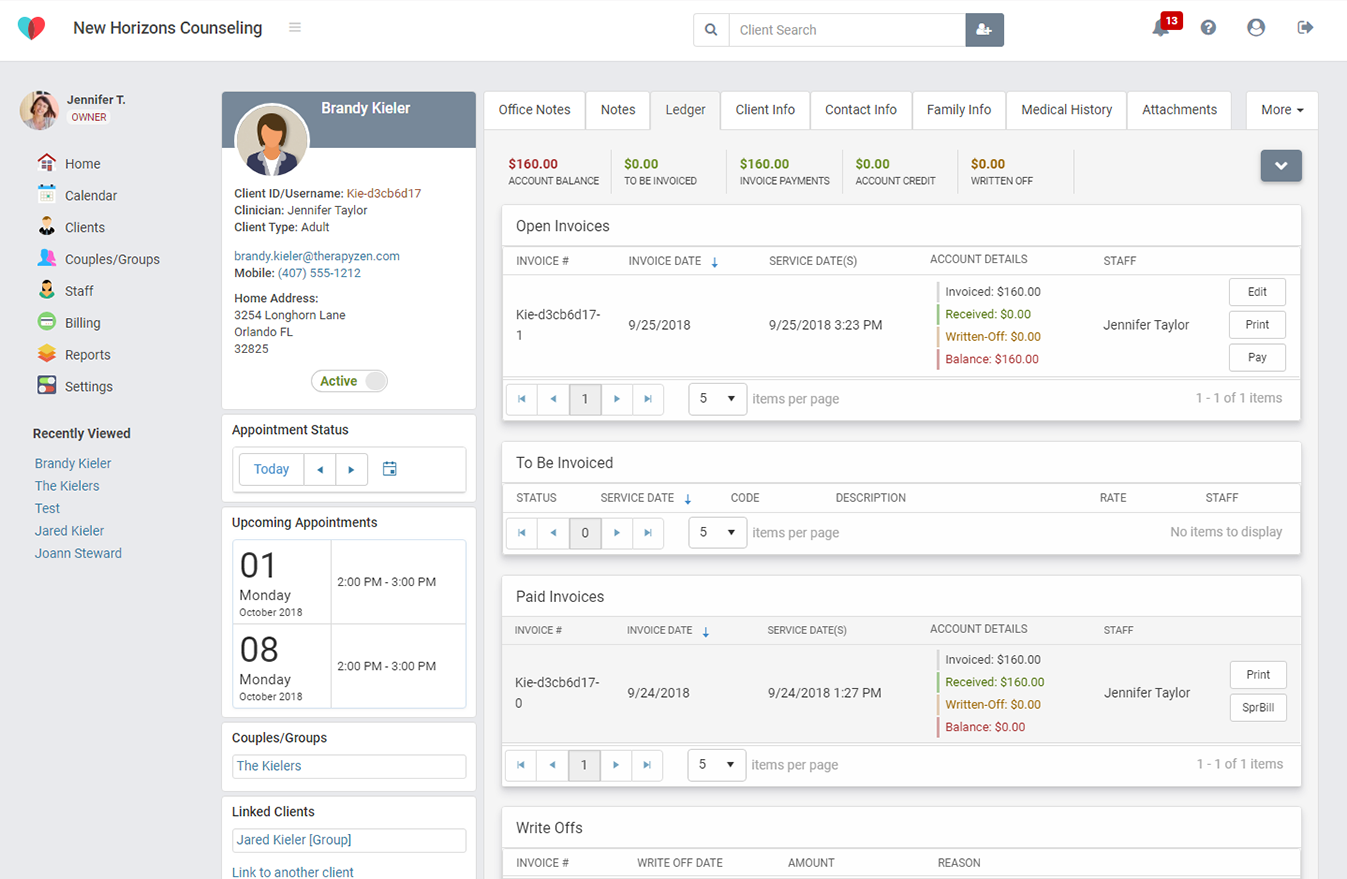 Instantly view your client's open & paid invoices.
With TherapyZen, there's no hunting for vital invoice information on the client ledger. Quickly view, edit, or print your client's open invoices. View and print your client's paid invoices listed below.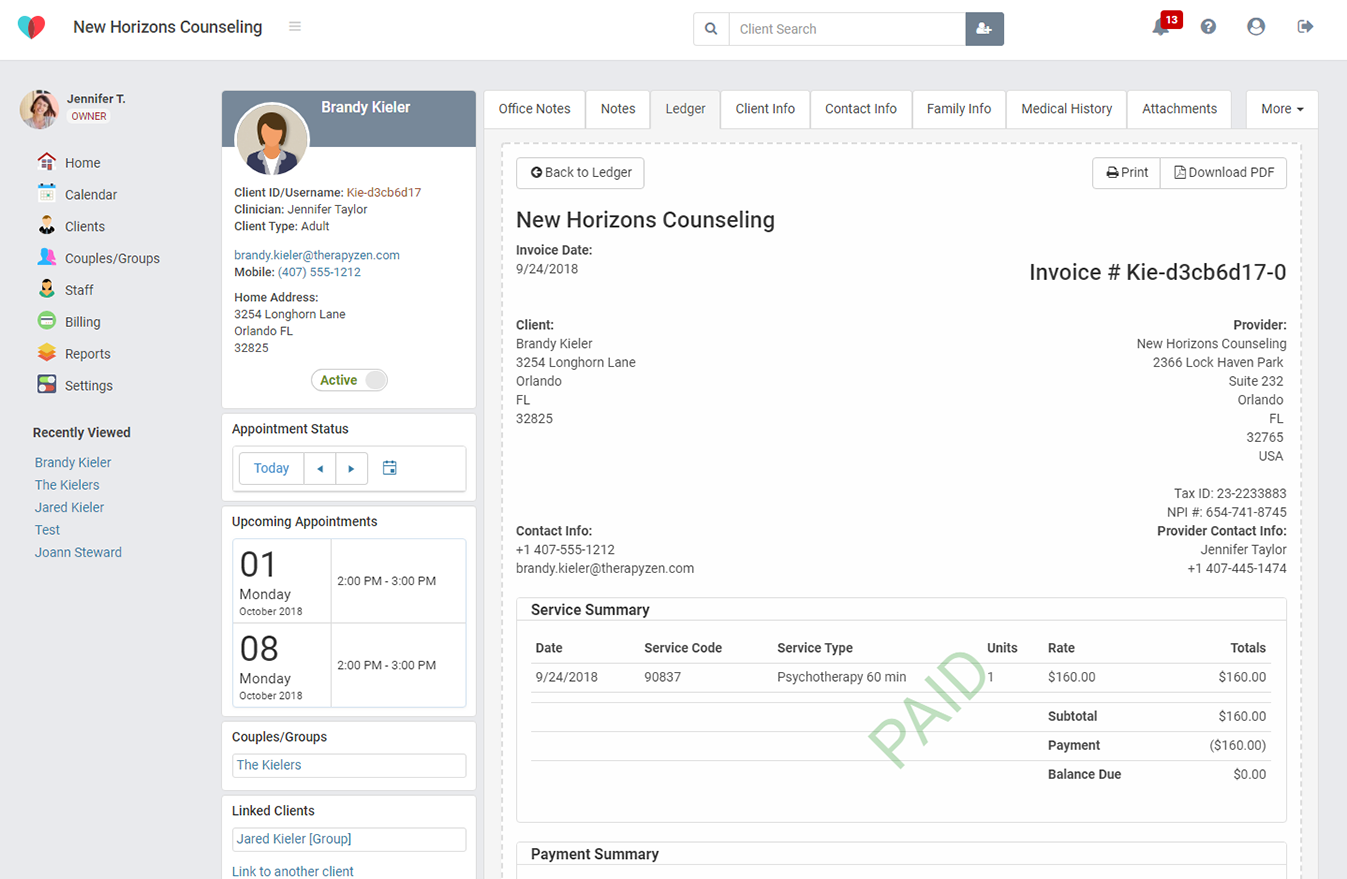 A streamlined set of ledger actions to keep things simple.
All of your transaction options are available right from the client ledger. Create invoices, accept payments, or enter invoice write-offs.

Create and edit invoices in a matter of seconds with TherapyZen.
To create an invoice, simply review services that have been rendered for your client. Edit, add, or remove services as well as update service rates on the fly. Once you have reviewed and saved your invoice, email the invoice directly to your client, or accept payment immediately.

Easily process credit card payments using your Stripe account.
TherapyZen integrates with Stripe for secure, pci-compliant credit card processing. Easily apply payments to any past or present invoices that are waiting to be resolved. Full or partial payments will be applied to open invoices that have been outstanding the longest.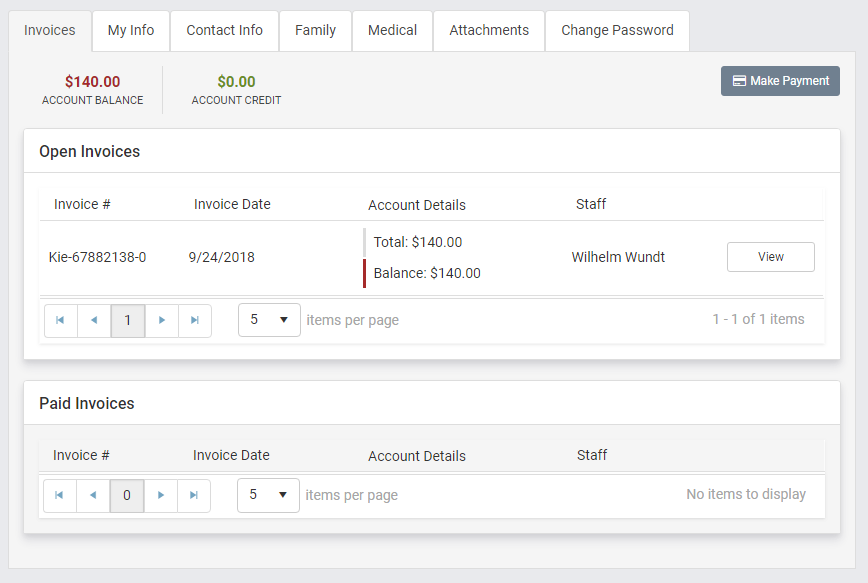 Enter full or partial write-offs for invoices.
Although we hope you use this feature the least, you can easily write-off invoices for the full or partial amounts. Write-offs can only be applied to open invoices.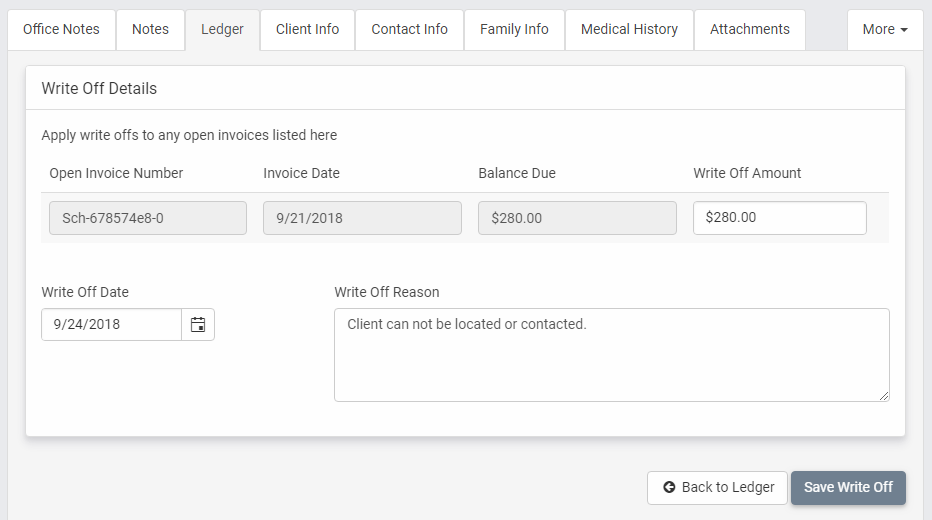 Printing & emailing invoices and superbills for insurance reimbursement.
Print, download as pdf, or email invoices & superbills to clients with ease using TherapyZen. Superbills for insurance reimbursement are formatted to include DSM/ICD codes for speedy processing.