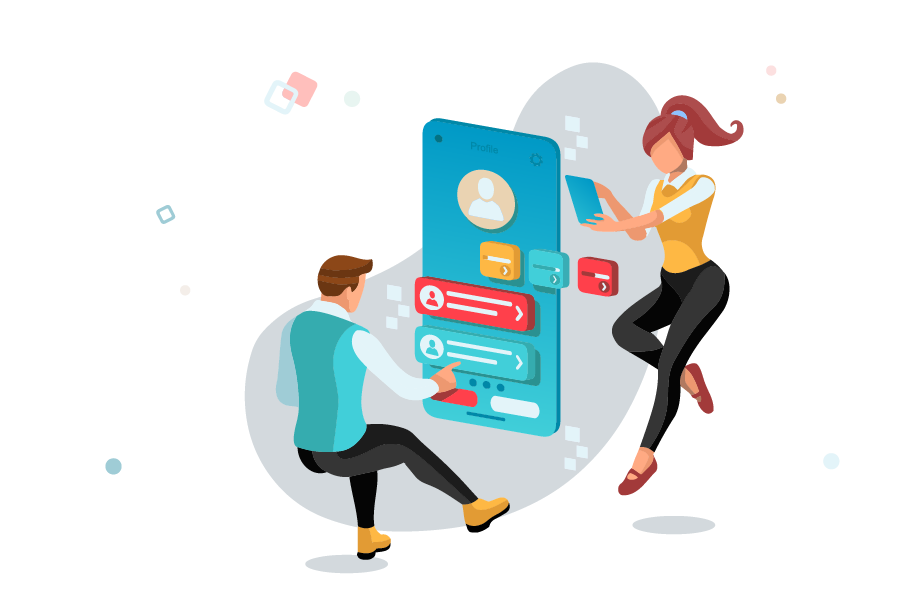 Get your clients engaged
Save more of your valuable time with therapyzen's client portal. Let clients request appointments, pay bills, print invoices and share files online. And it's free!
A secure online portal that's accessible anywhere.
Connect with your clients digitally using the therapyzen portal. The portal gives your clients access to your client intake forms, scheduling tools, payment options, communication tools and their digital profile . Oh, and did we mention that it's free with your subscription!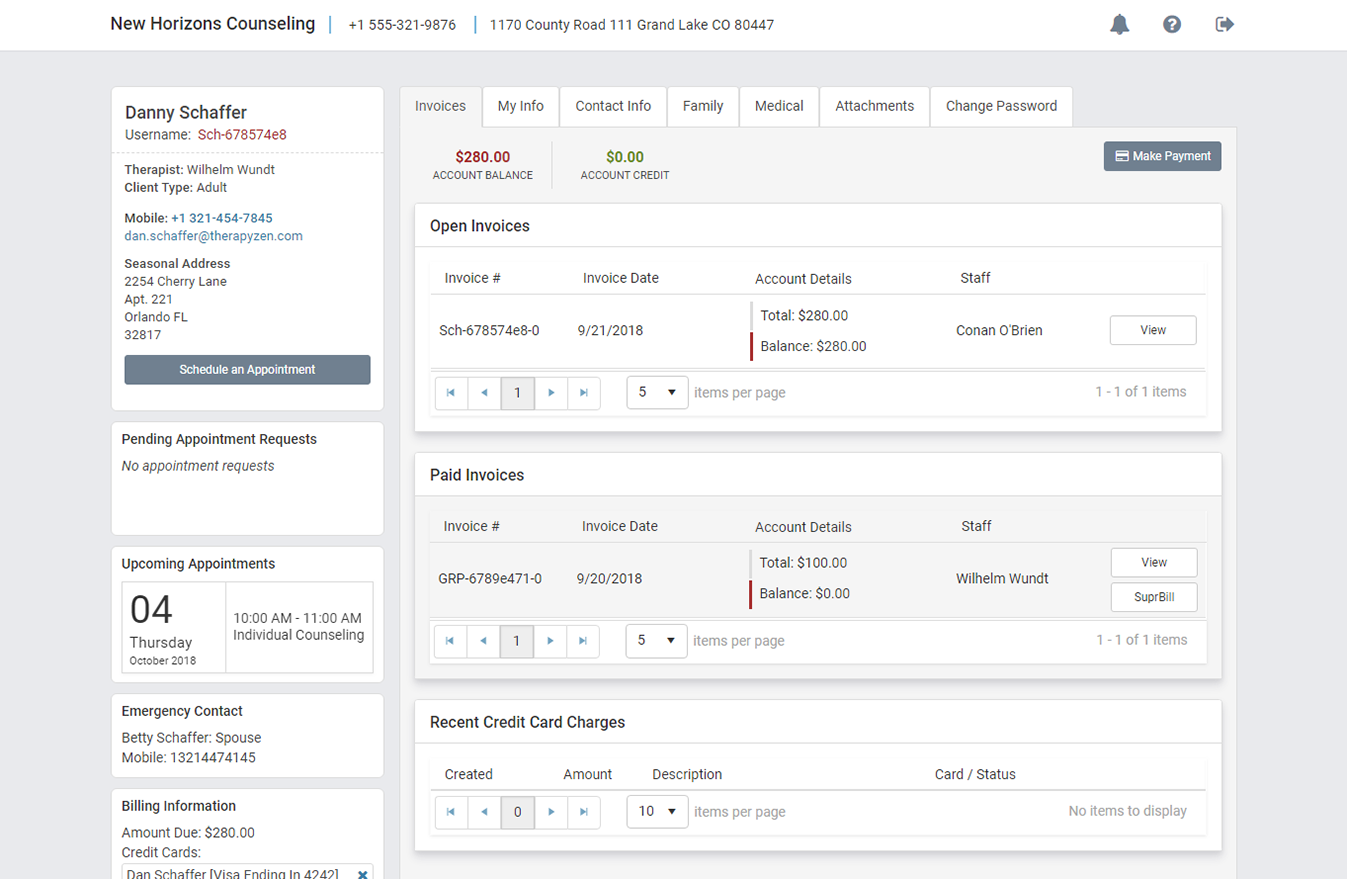 Create a completely custom client intake with therapyzen
Capture new client intake information effortlessly by presenting them with therapyzen's customizable intake wizard. Drastically decrease your data-entry time by allowing clients to fill out their client record for you. The intake consists of forms provided by therapyzen as well as your own custom built forms.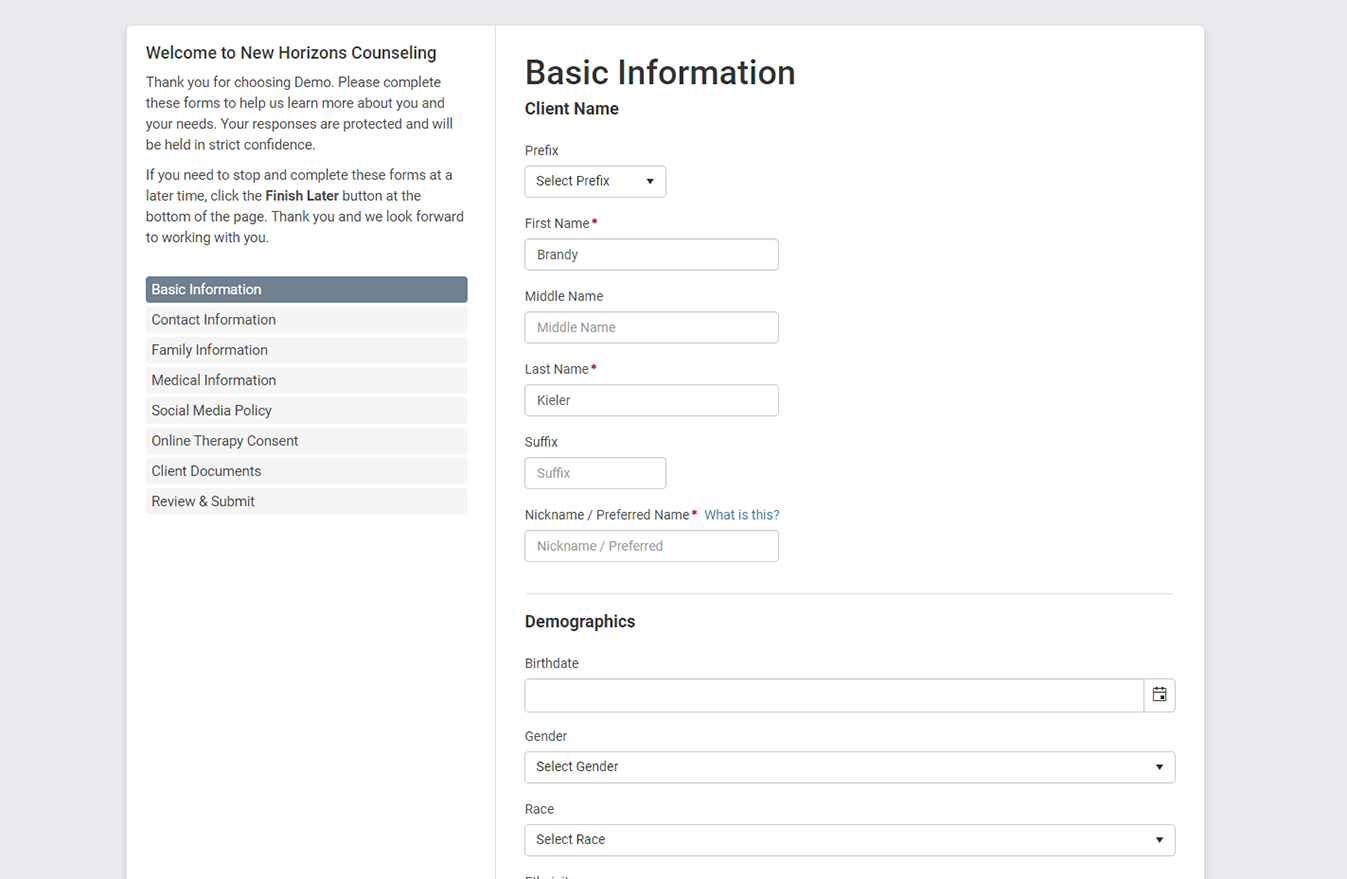 Collect digital signatures in your client intake forms.
Important intake forms can be digitally signed and stored. No more paper shuffling when it comes to intake paperwork with therapyzen.
Simply get a notification that your client has completed their intake paperwork to view or print your beautifully formatted intake documents.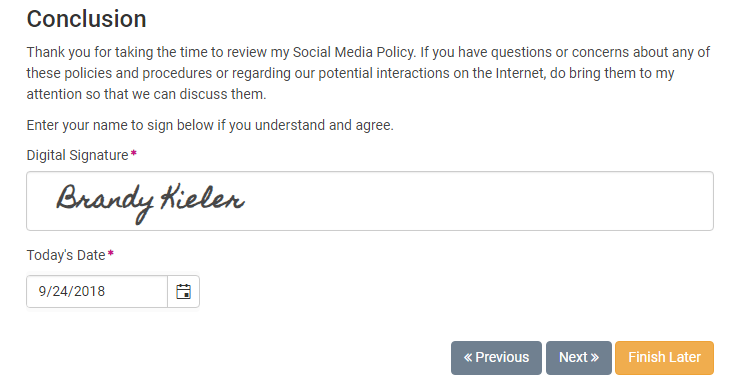 Invite new clients to the portal with a single click.
When you create a new client record in therapyzen, you'll simply check the option to invite them to the portal. Your new client will receive an email invite welcoming them to your practice.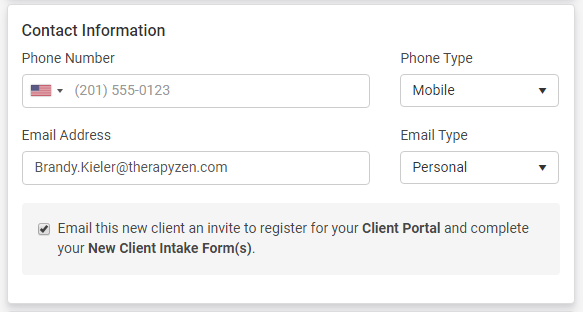 Clients can also sign up for the portal on their own.
Therapyzen provides a nifty little code snippet for placing a link to the portal on your practice website. New clients that visit your portal can sign up, select a clinician, schedule an appointment, fill out the intake, and store a credit card without a single phone call!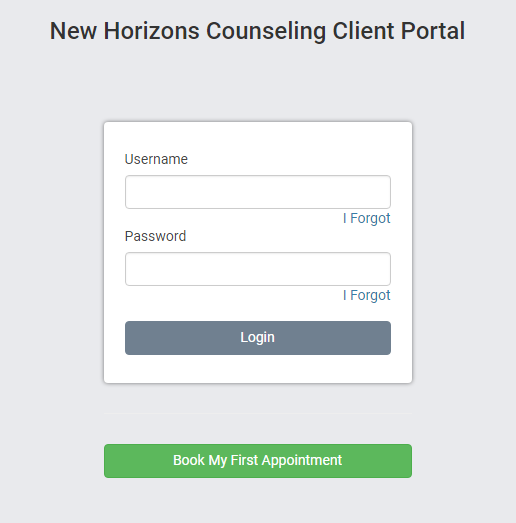 Let your clients schedule appointments online by request.
Clients can view and select appointment time slots based on your availability and office location. Appointment requests can be accepted automatically or you can elect to approve or deny requests.
Any clinician in your practice can set their own personal availability for appointment scheduling. Learn more about appointment scheduling in therapyzen.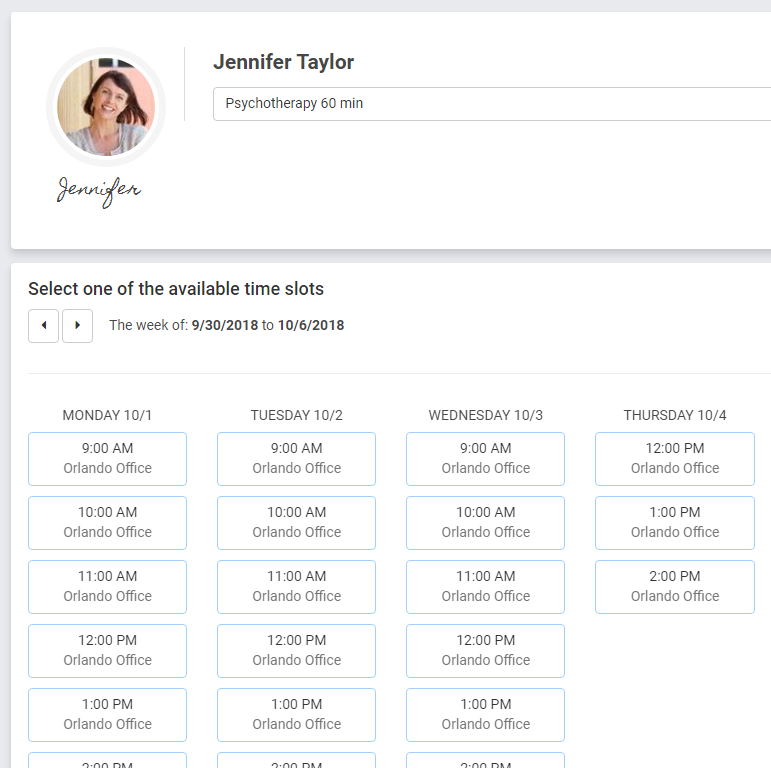 Clients can easily pay invoices in the portal.
Give your clients the convenience of paying invoices online using the client portal. Our integration with Stripe for secure payment processing takes the hassle out of collecting fees. Clients can view, print and pay invoices from the comfort of their own home on a desktop computer, laptop, or mobile device .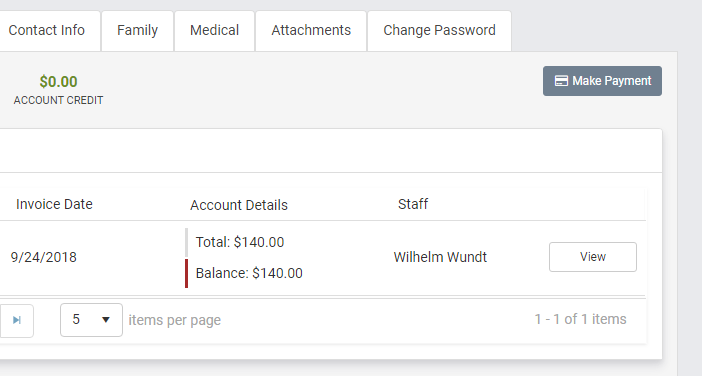 Still have questions?
Give us a call to find out more at (833) 936-4968.
Schedule a demo with one of our fantastic trainers.
Send us an email and we'll respond as fast as humanly possible.
Sign up for a free 14-day trial. It takes less than 2 minutes and no credit card required.