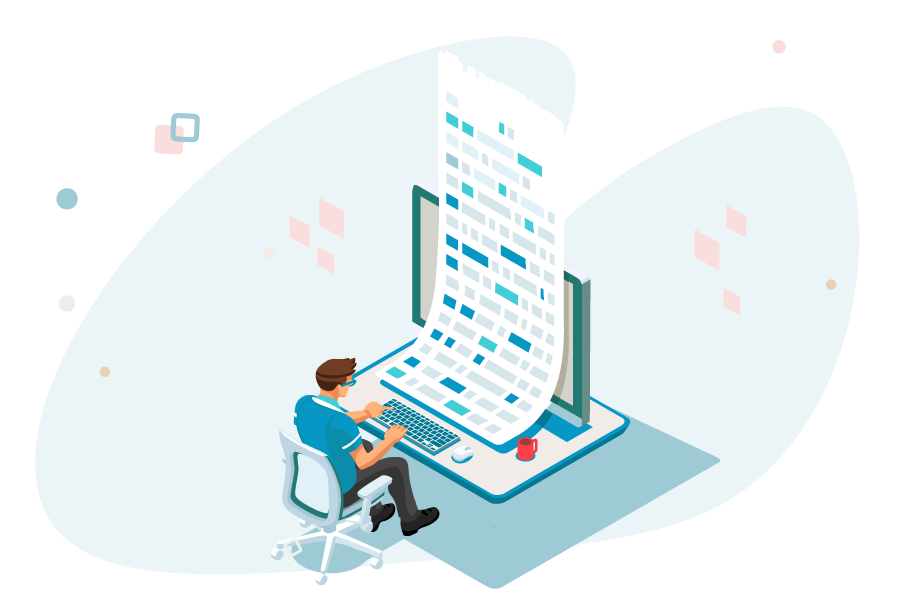 Collect & manage client data your way
Create custom portal forms & digital intake documents with ease. Too busy? No problem, let our fantastic team create them for you!
Build your very own digital intake and note templates
Therapyzen's client intake gathers industry standard information from your new client; however, you might want to include custom forms of your own. Use Therapyzen's simple Form Builder to create your own forms or use our library of industry-approved templates.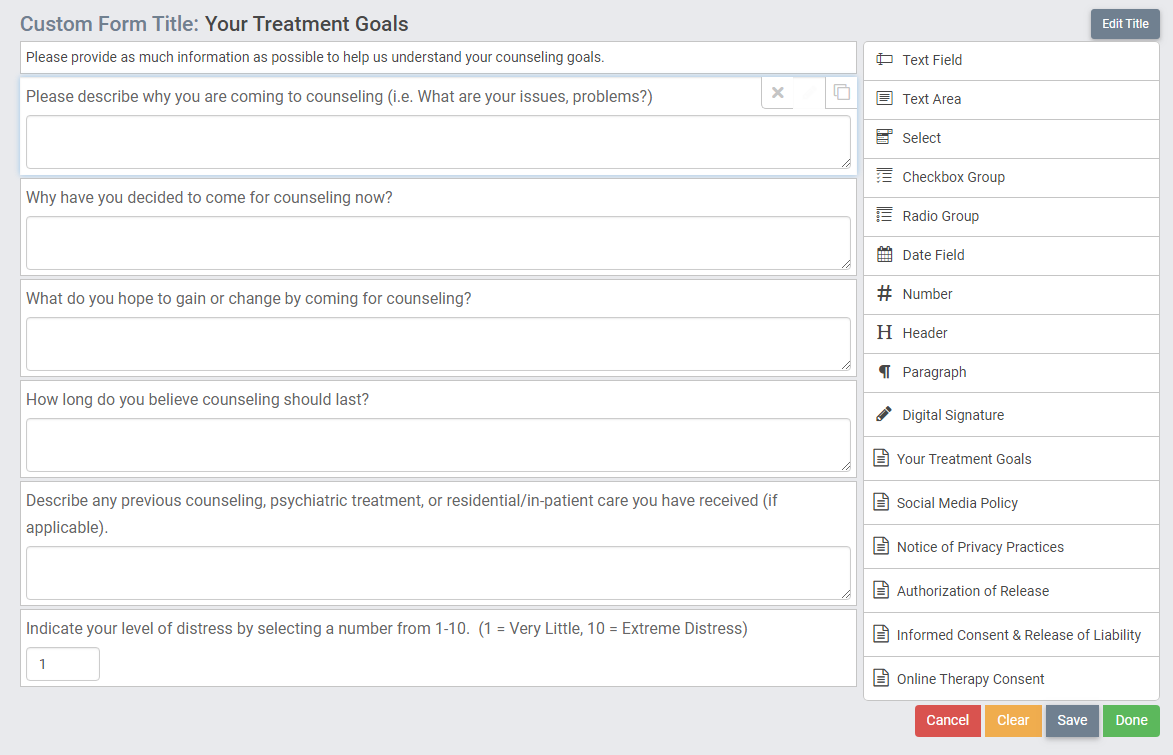 Let our client services team build your forms for you
We know that the thought of recreating your intake packet online from scratch is daunting. That's why we are the only EHR company with a client services team standing by to create them for you.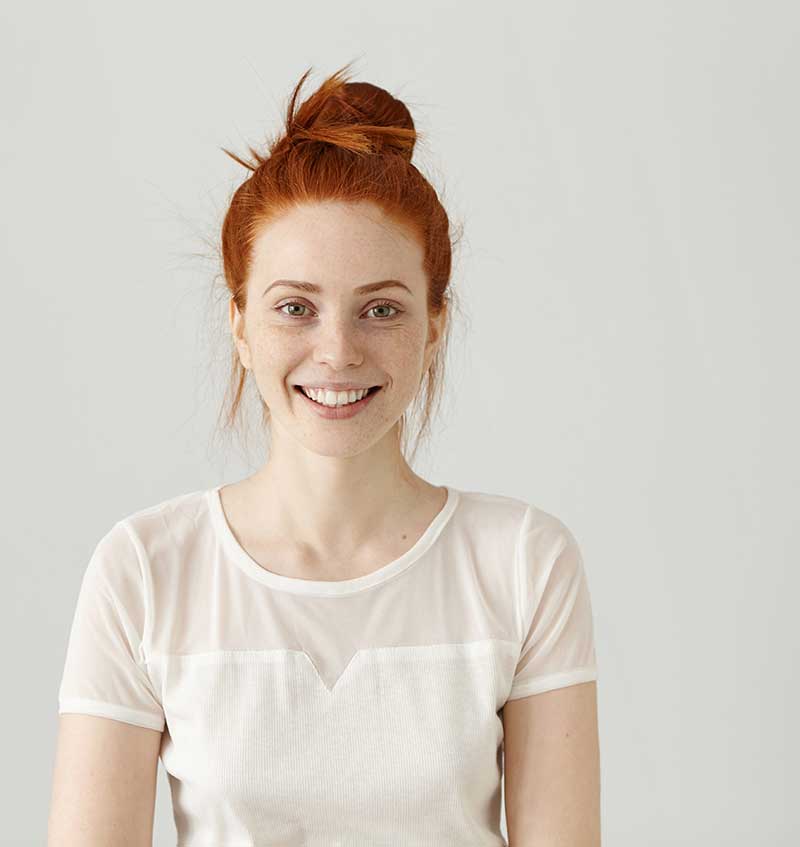 How it works:
1) Send us your intake packet in any standard format (PDF, MS Word, Excel), and include any special instructions

2) Quickly receive an estimate from our client services team (All quotes are based on estimated time required to complete your intake.) Pay your fee online

3) Sit back and relax as we build your intake for you

4) Review and submit any final modifications

5) That's it, you're done!
Supplement your intake with forms provided by therapyzen
You don't have to start from scratch to build a comprehensive intake. Mix and match some of the many forms that therapyzen provides for free to help get you started.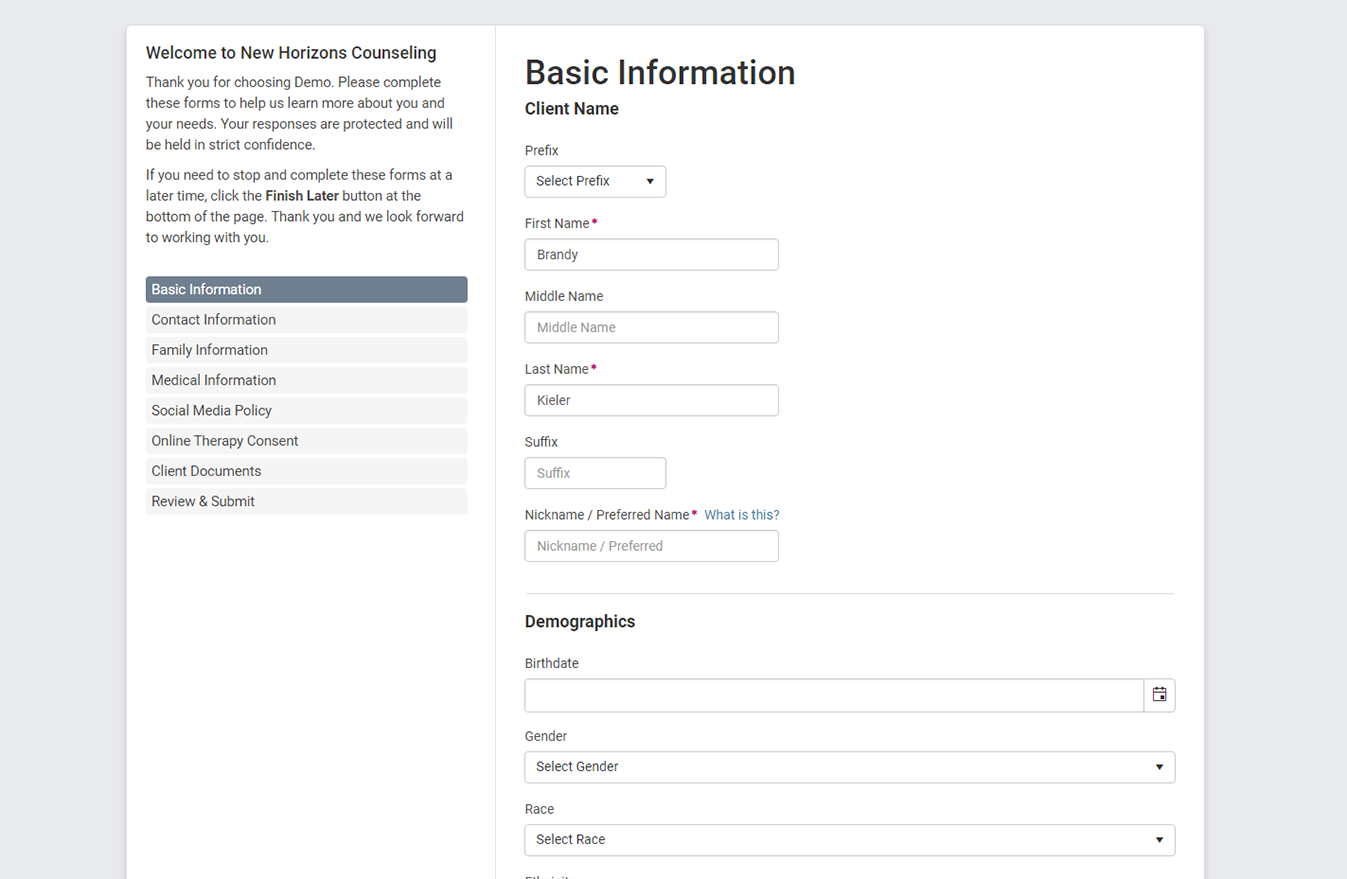 Still have questions?
Give us a call to find out more at (833) 936-4968.
Schedule a demo with one of our fantastic trainers.
Send us an email and we'll respond as fast as humanly possible.
Sign up for a free 14-day trial. It takes less than 2 minutes and no credit card required.