Group Practice Management in TherapyZen
The tools you need to effectively manage your team.
Getting to know your team with TherapyZen.
TherapyZen is great for solo therapists, but when it comes to group practices, it's the bee's knees! Manage your staff effectively and have instant access to your team and their shared data. Use our library of reports to see how they are performing and identify trends in their client attendance.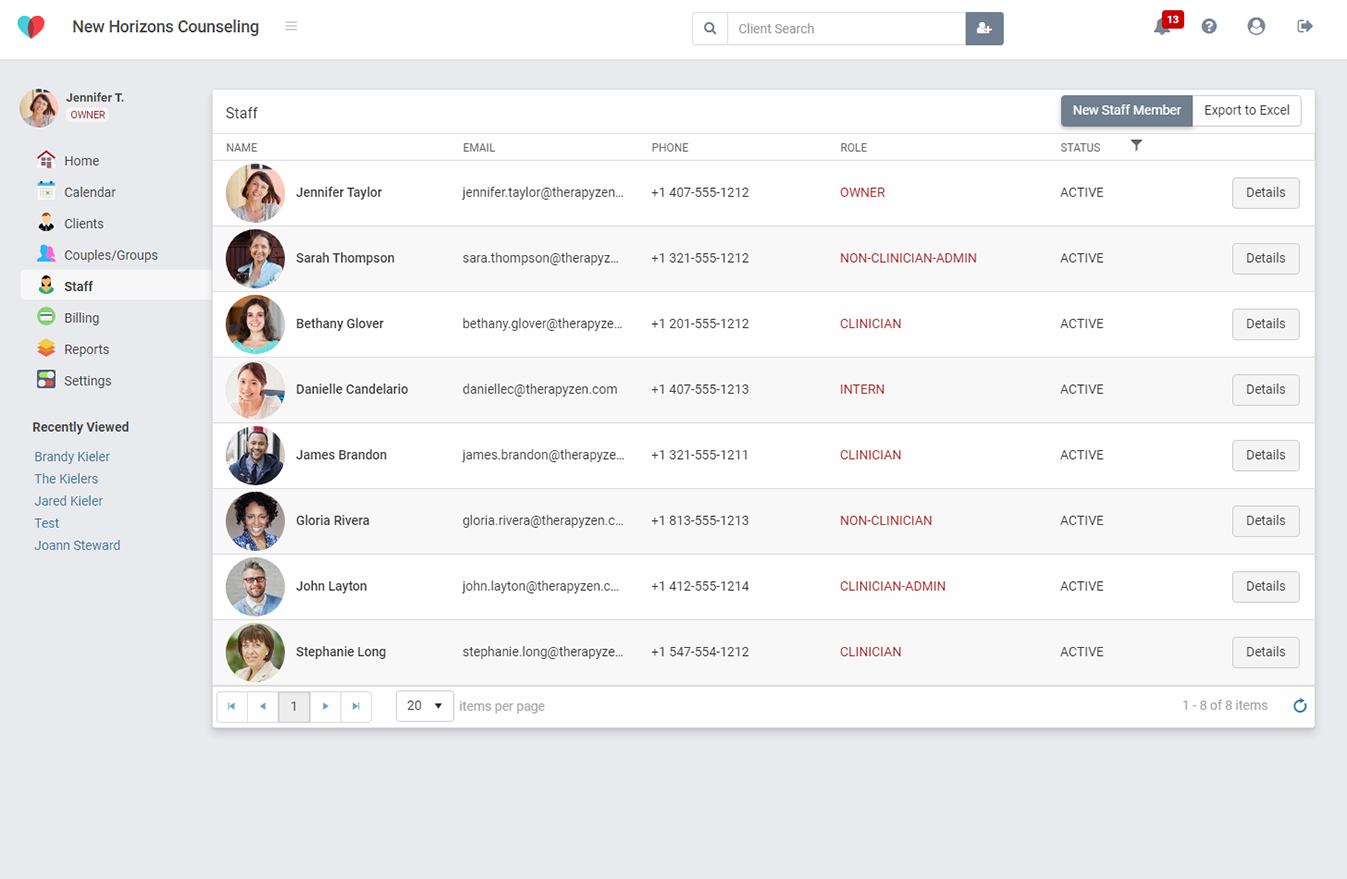 Administrative permissions, team member profiles & detailed audit trails to give you the oversight you've been looking for.
Staff members consist of non-clinicians, (administrative, schedulers and billers) & clinicians (therapists, interns or other professionals with access to client personal health information) .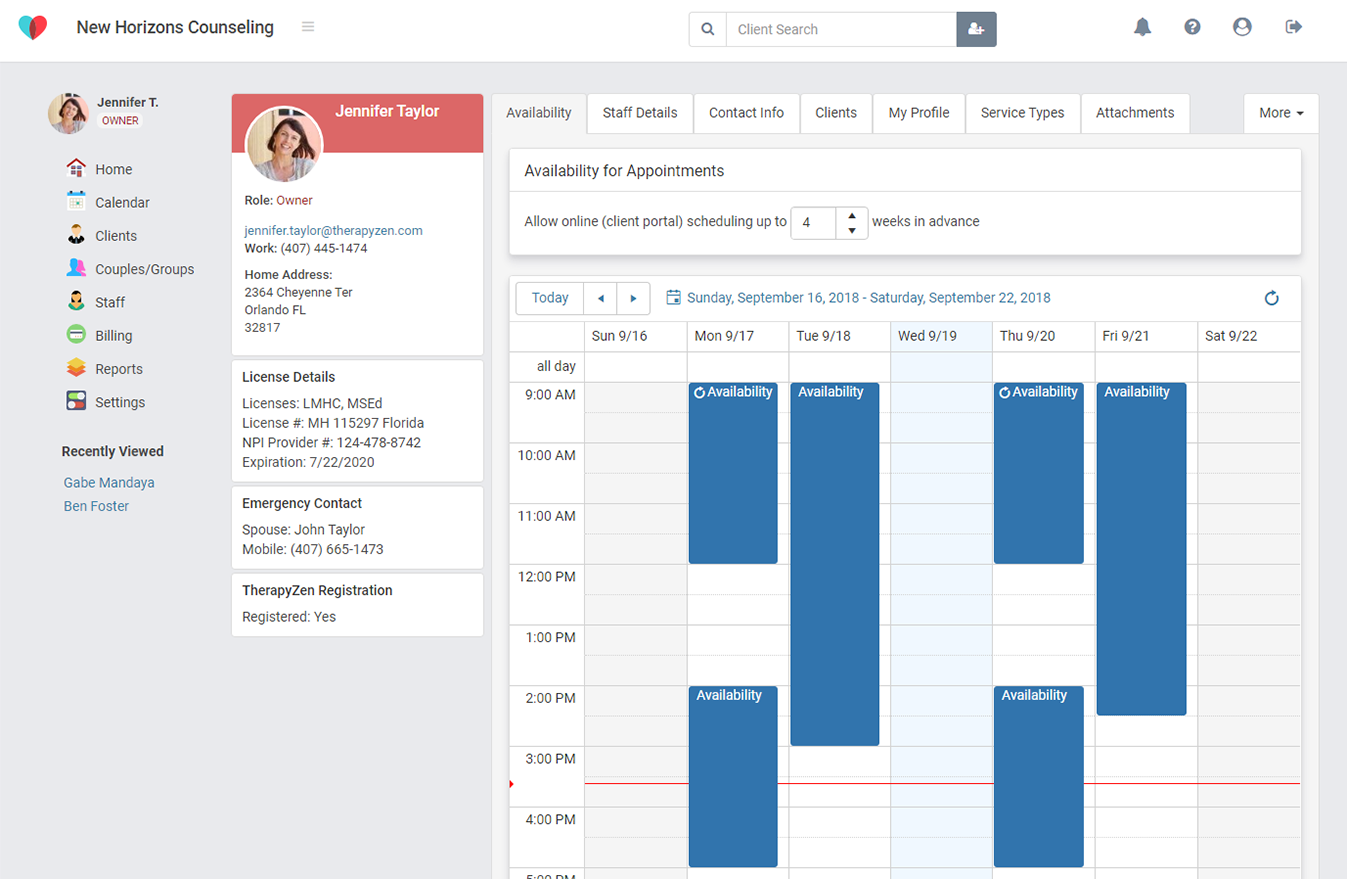 Enable & disable staff easily.
TherapyZen takes the security of your data very seriously. Administrators may disable inactive staff members and rest assured that access will no longer be granted to those no longer with the team.
Reassign & share client records for convenience.
As an administrator, easily reassign clients from one therapist to another in TherapyZen. Therapists may also grant other therapists permission to view and share assigned client data.
Non-Clinicians Are Always Free!
Now and forever...