Easy claims management & automated insurance billing
Create and submit claims, get regular status updates,
track authorizations and get paid.
An intuitive dashboard for up-to-the-minute claims information
Check for errors, view claims statuses, make corrections and enter payments from a single page.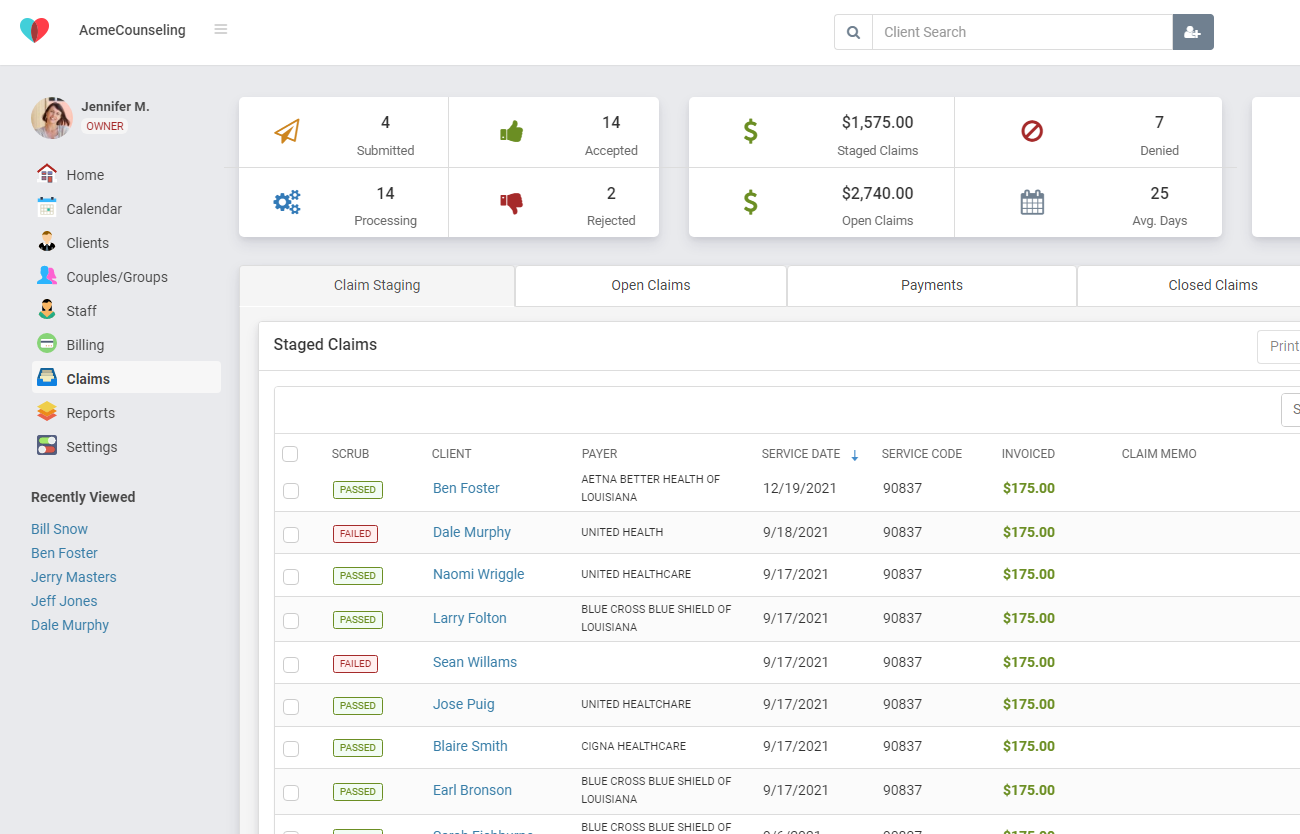 Just a few of the ways your insurance billing will work smarter.
Collect client insurance information electronically.
Let your clients enter their insurance information and upload attachments using the free client portal.
Track authorizations and be alerted to the number of remaining client sessions available.
Eliminate redundant data entry as insurance fields pre-fill from previous claims and stored client profile information.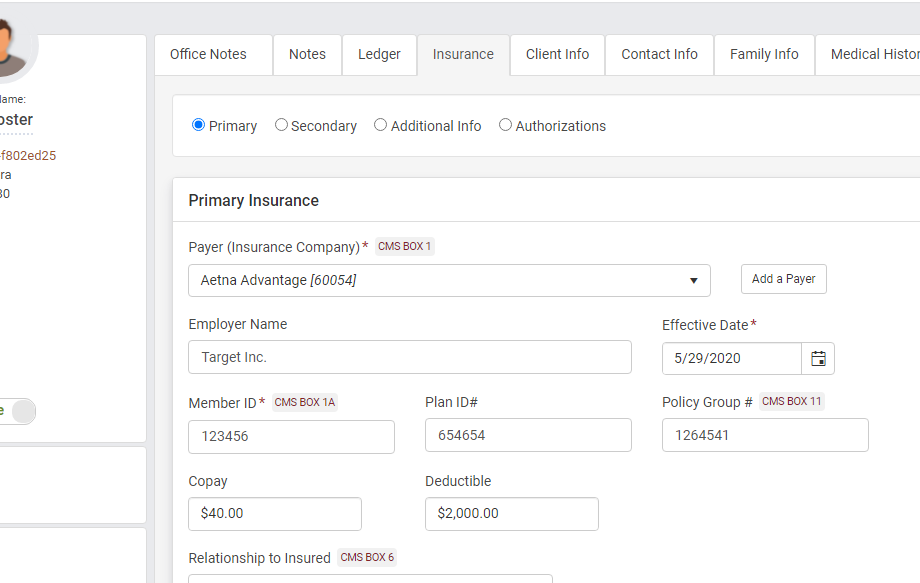 Reduce valuable time spent on administrative work with claims automations
Let therapyzen check your CMS forms for accuracy and submit them automatically afterward.
Direct integration with Office Ally allows you to conveniently send/receive claims and receive claim status updates within therapyzen.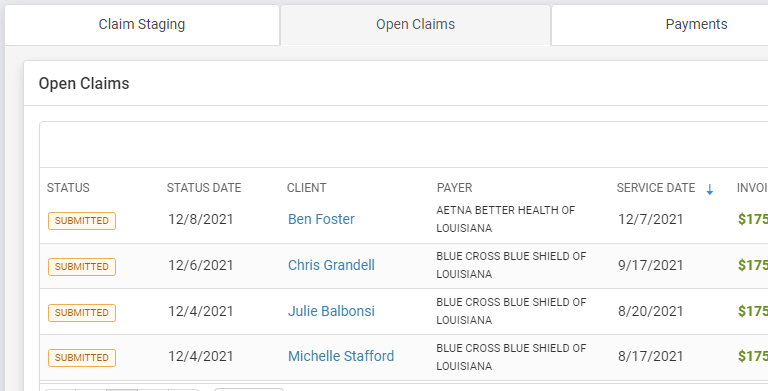 Easily collect client owed responsibilites for billed services.
Enter copay and other patience responsibility payments in just a matter of seconds.

CMS 1500 forms made simple.
Benefit from built-in safeguards designed to minimize errors in claims submission.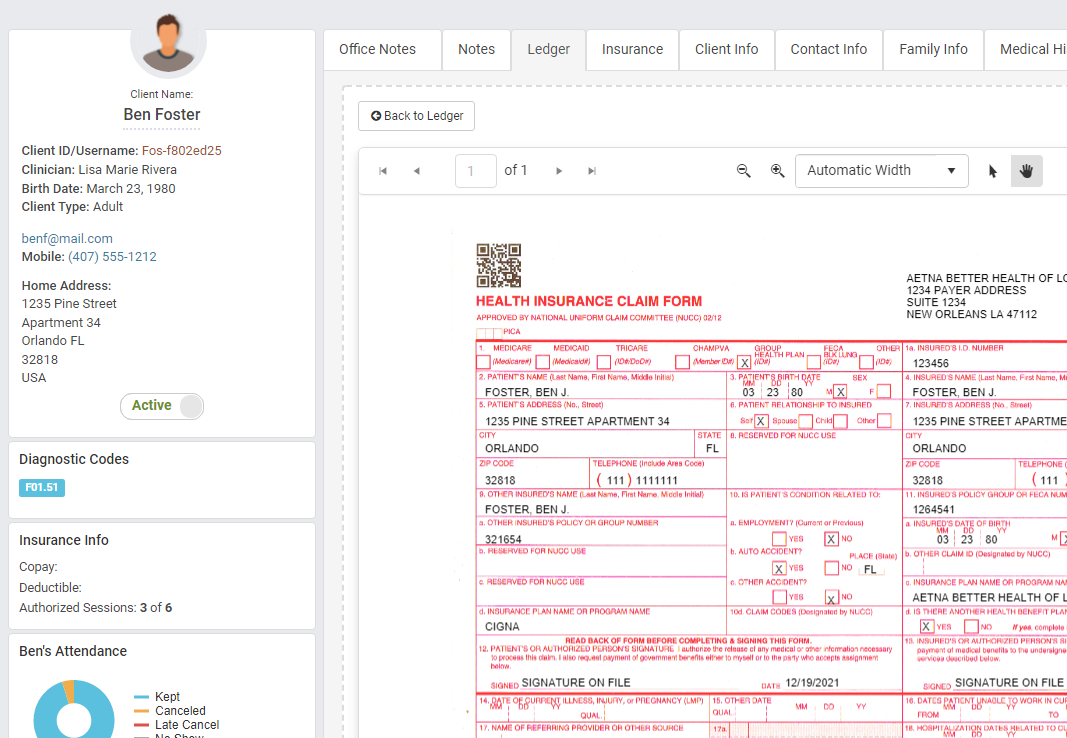 Still have questions?
Give us a call to find out more at (833) 936-4968.
Schedule a demo with one of our fantastic trainers.
Send us an email and we'll respond as fast as humanly possible.
Sign up for a free 14-day trial. It takes less than 2 minutes and no credit card required.