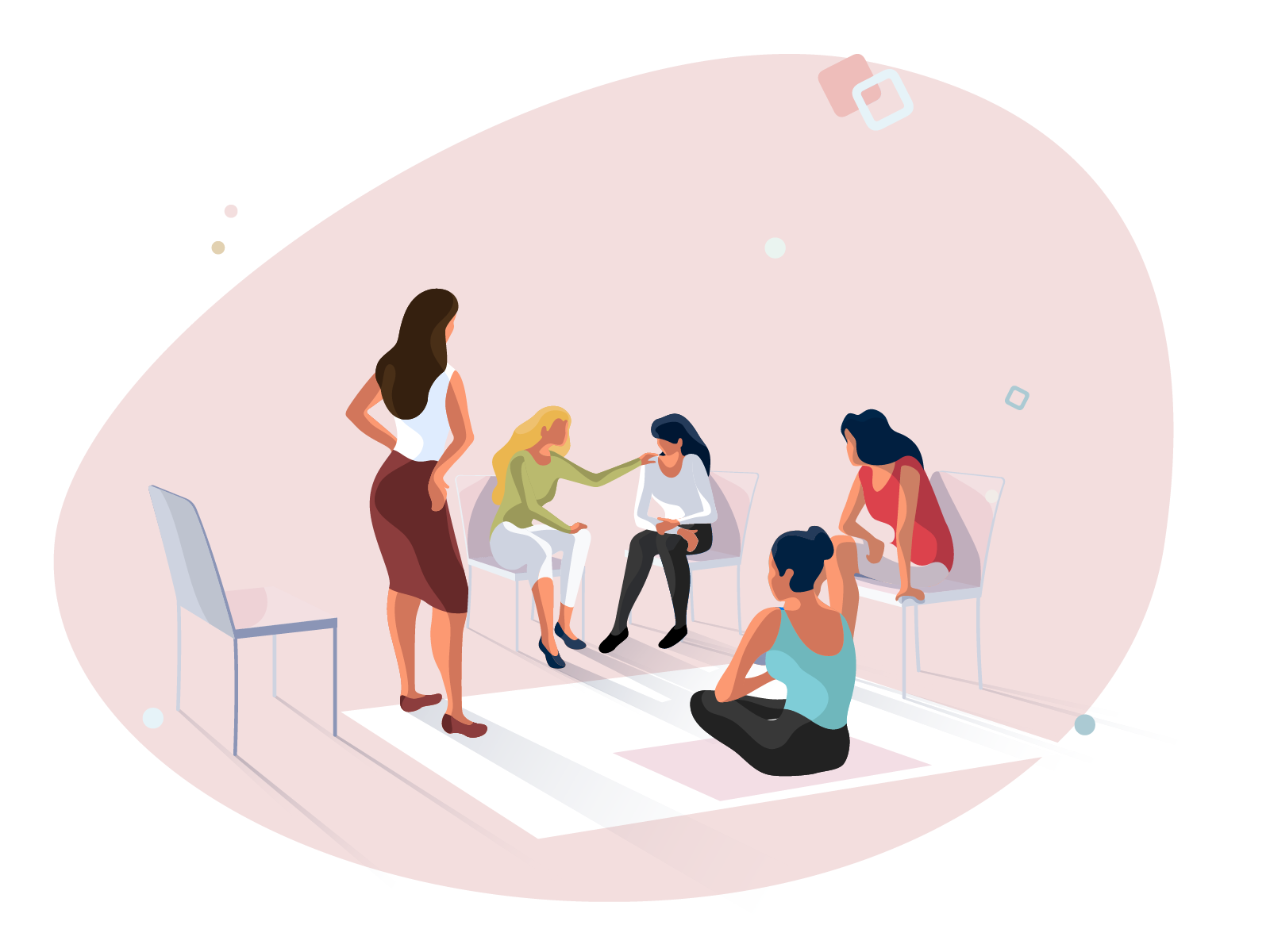 Couples and group records that make sense!
Scheduling appointments, taking notes and invoicing couples and groups is so easy in therapyzen, it's scary.
Couples and Groups Charting
Therapyzen handles Couples and Groups with ease by providing Group Records that consolidate charting, billing, and scheduling for multiple clients into a single record. Add an unlimited amount of clients to a group record to better handle information for family counseling or group workshops.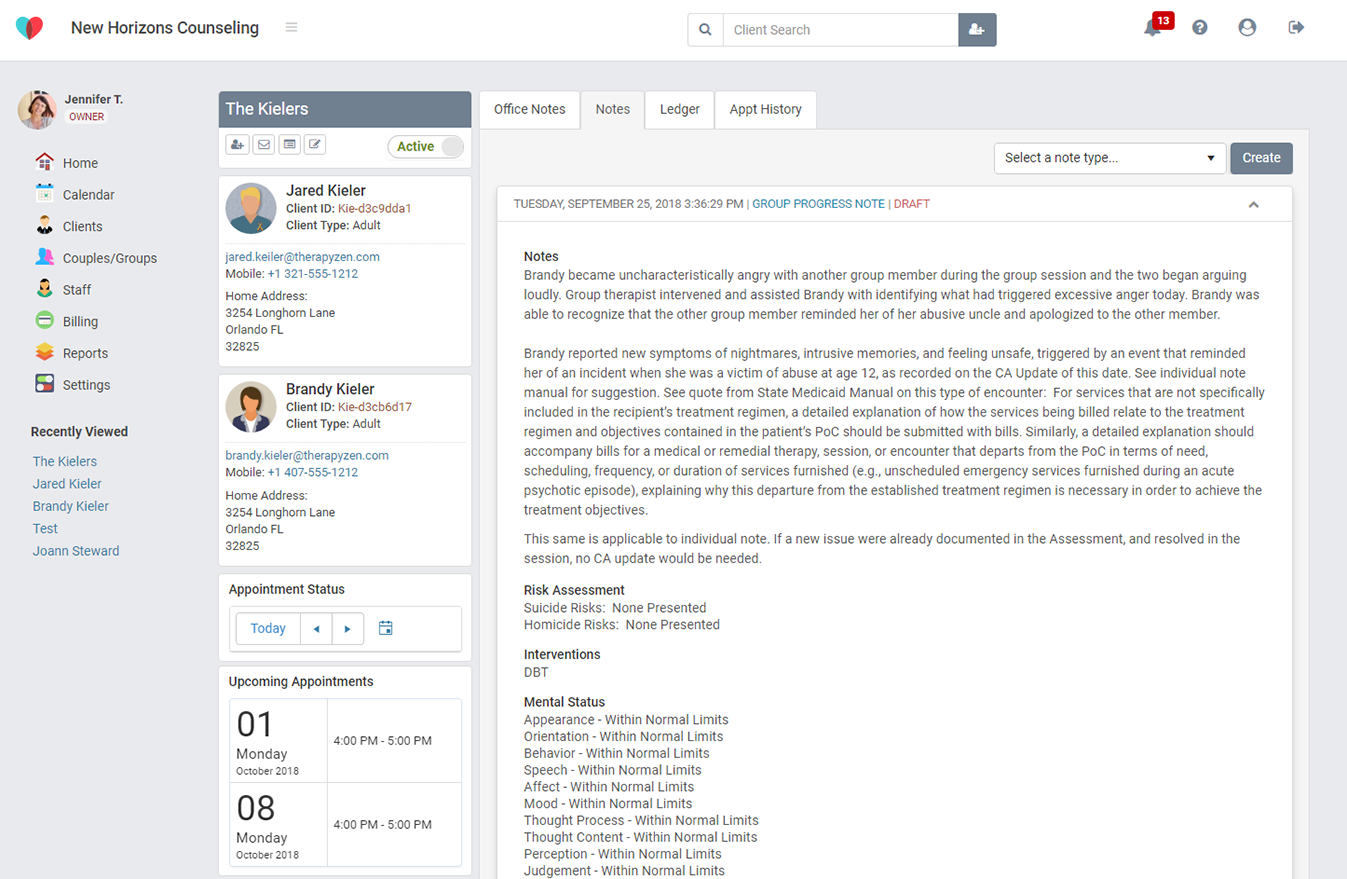 Schedule appointments for couples with ease
Therapyzen makes scheduling for couples super simple. Just create an appointment and select the group or couple that will be attending. All of the group participants will receive appointment reminders automatically.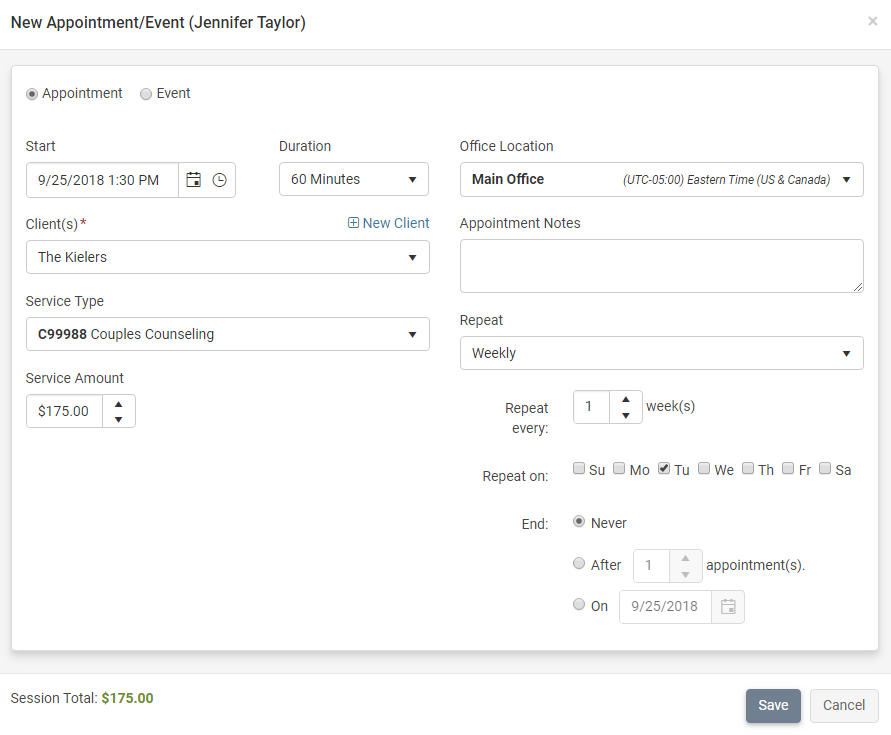 All of your couple and group notes in one place.
Enter your couple and group counseling notes once on the group record. Group notes will automatically copy over to each group member's individual record.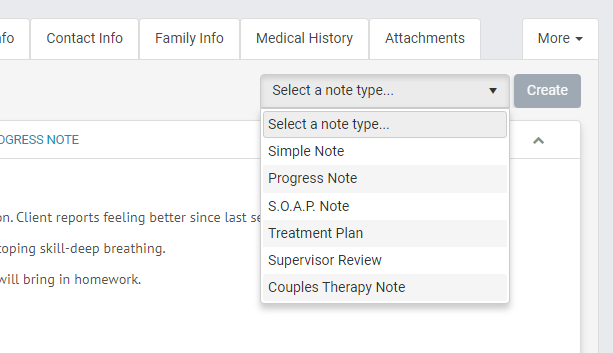 Flexible invoicing to handle all of your couple and group payment options.
Therapyzen provides a number of ways to invoice a couple or group:
Create a single invoice for one group/couple member
Create identical invoices for each group member
Split the fee equally to each group/couple member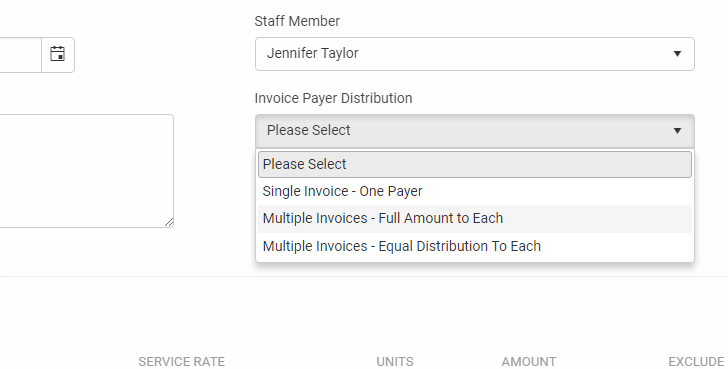 Still have questions?
Give us a call to find out more at (833) 936-4968.
Schedule a demo with one of our fantastic trainers.
Send us an email and we'll respond as fast as humanly possible.
Sign up for a free 14-day trial. It takes less than 2 minutes and no credit card required.