Try therapyzen free for 14 days
No credit card required, no obligation
Solo Clinicians & Account Owners
Practice Owners & Business Managers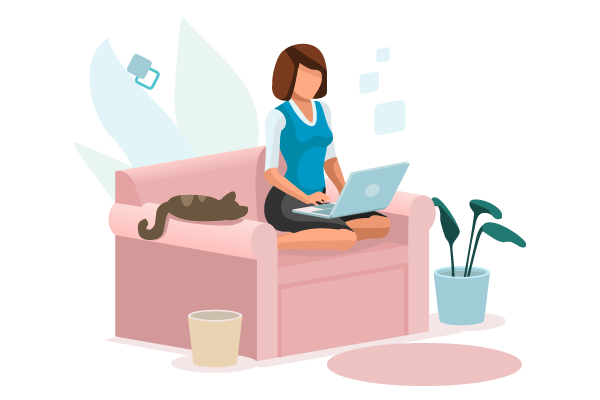 Whether you are a solo practitioner, a group practice owner, or an institutional administrator, this is the base price to get your therapyzen account up and running.
Once you subscribe, you can add clinicians, non-clinicians, and telehealth to your account immediately!
Each Additional Clinician
Group Practices & Clinical Teams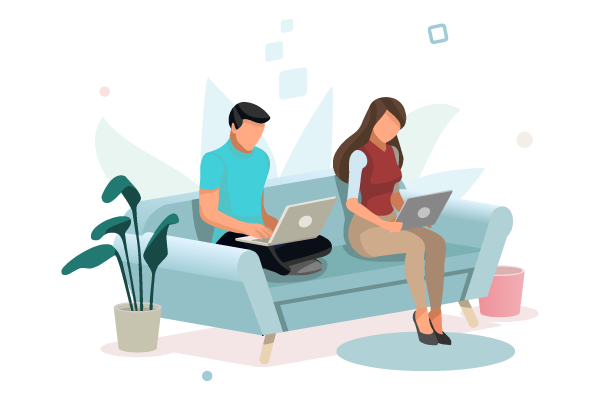 This is the monthly price for each clinician you add to your therapyzen account. Add as many as you need, there is no limit.
Any staff member that will be rendering client services, creating therapy notes, and maintaining client records will need a clinician license.
Non-Clinical
Office Staff
Billers, Schedulers & Administrators
Administrative staff and helpers will always be free of charge with therapyzen.
Once you have subscribed to therapyzen, you can start adding non-clinicians to your account immediately at no cost!
Free forever with a paid subscription
Telehealth
Add fully integrated telehealth services to your therapyzen subscription after signing up. Try it free during your 14-day trial.
*Therapyzen integrates with Zoom, Doxy and Google Meet if you already use another video service for telehealth.
Credit Card Processing
Therapyzen easily integrates with payment processor Stripe for managing all client credit card payments.
2.9% + $.55 cents per transaction
Electronic Claims Submission
Therapyzen integrates with insurance clearinghouse Office Ally for simple electronic billing and claims management.
Questions & Answers
How do I pay?
We accept payments via Visa, Mastercard, and American Express. We support credit cards and debit cards. All card payments are processed by our payment processor, Stripe. They follow industry best practices to keep your data safe; your credit card details are never directly available to anyone at therapyzen.
Do you have a free trial?
We sure do. Use therapyzen fully for 14 days. Almost all features are enabled during the trial period. When you choose a paid plan you keep all your data and configuration changes. It is a smooth, seamless process.
Can I pay annually?
Yes. You can choose to prepay for a full year instead of paying monthly. Paying annually entitles you to a 15% discount that will be applied to your annual bill.
When am I billed?
You'll be billed for the first time when you sign up for a paid account. Then one month later with monthly accounts, or one year later with yearly accounts.
Will I receive an invoice?
Yes. After each payment, we'll email you a PDF invoice. The invoice contains full billing info, including company name, address, and tax number where applicable.
What is your cancellation policy?
You can cancel at any time, with no penalties, charges, or minimum duration.
Am I required to sign a contract to use therapyzen?
No. Contracts are only required for custom development or term discounts, otherwise therapyzen is a pay-as-you-go service.
Do I have to pay extra for tech support?
Absolutely not. Our stellar support team is included and ready to help. You can contact us by chat, email or phone.
Is there a fee to help me transfer my data into therapyzen?
Nope. We have a simple tool for importing your client data from your former EHR. If you need any special assistance with your data import, our team will help you at no charge.
Have you ever raised your pricing?
Our pricing has not changed since our launch in 2016 and we have no plans to change it anytime soon.
Do you offer custom pricing?
We understand that every business is different and you may have unique needs. Let us know what you need and we'll see if we have a solution that fits.
How am I billed for telehealth?
Telehealth is an add-on feature billed separately from your therapyzen subscription. For $9.99/month you get 1000 minutes of one-on-one video conferencing. Group calls are also possible with up to 7 participants.
All clinicians within your practice have the ability to create and host telehealth sessions. Any overage minutes are charged at just $0.005 cents/minute.
Therapyzen integrates with Zoom, Doxy and Google Meet if you already use another video service for telehealth.
Are there fees for processing client credit card transactions?
Yes. Therapyzen integrates with Stripe for credit card processing. Learn more about Stripe fees and pricing. Therapyzen charges a $0.25 cent convenience fee for every successful credit card transaction. This is in addition to the 2.9% + $.30 cents that Stripe charges per transaction.
How much are electronic claim submission fees?
Therapyzen charges a $0.25 convenience fee for generating and submitting electronic claim files to clearinghouse Office Ally. Office Ally may charge processing fees depending on whether your insurance carrier(s) is in their network of approved payers. Learn more about Office Ally pricing and fees.
I am a non-clinician business owner. Can I use therapyzen for free?
No. The price to own a therapyzen account is $42 per month whether you are a clinician or non-clinician. Once you establish your account, any clinicians added to your account are only $29/month and additional non-clinicians are free.
Is the pricing adjusted for international customers?
No. Although therapyzen can be used in any country, U.S. pricing is our standard base price structure.